Meet Dr. Les Pratt, DDS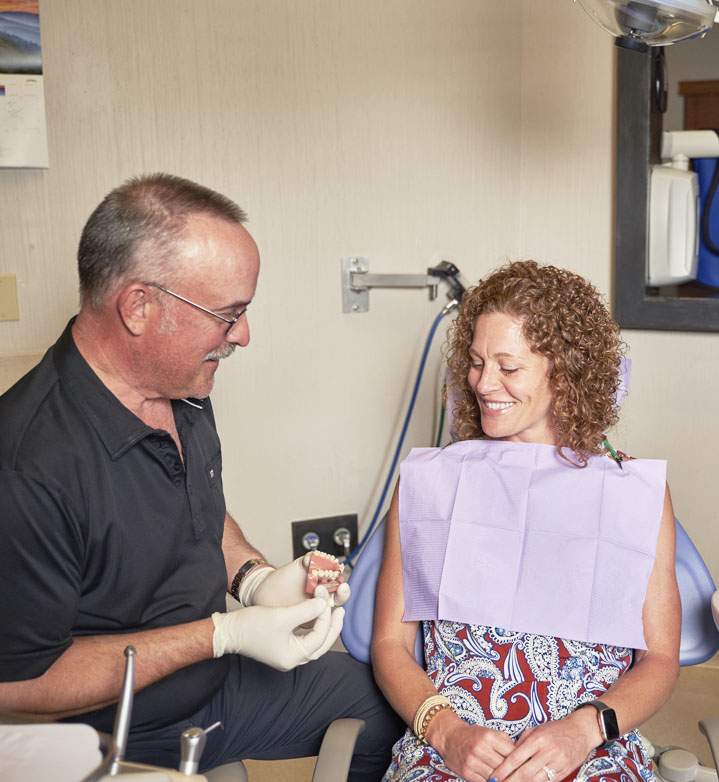 From a young age, Dr. Pratt can remember noticing the beauty in a person's smile. As he grew up, he knew he wanted to help people and his passion for smiles made dentistry the perfect fit for him.
As a native San Antonian, Dr. Pratt attended Churchill High School, received his B.A. in Biology from The University of Texas at San Antonio and completed his doctorate in dental surgery at the University of Texas Health Science Center Dental School in 1992. The year the school proudly received recognition as the top dental school in the nation. After dedicating his time as an instructor at the dental school, he opened Les P. Pratt DDS at it's current location on Blanco Road in 1993.
Making patients happy, and seeing them feel more confident in their smile is the best part about getting to do what I do."
For more than 25 years, Dr. Pratt has been gladly providing dental care to the community in which he grew up in and to patients throughout San Antonio and the surrounding areas. He takes great pride in building a trusting relationship with his patients by listening to their concerns, offering an honest conservative opinion on their dental health and providing options for their dental care. His goal is to help you feel more confident in your smile while promoting health and wellness through dentistry.
While you may meet Dr. Pratt for the first time in his office, there is a good chance you will see him out of the office. Dr. Pratt loves spending time in the community and calls San Antonio, "the biggest small town you'll ever visit." With family first values near and dear to his heart, he enjoys spending time with his wife and children and can often be found on the golf course, fishing, enjoying a sporting event or concert or just a nice dinner at his favorite restaurant. When you do see him, don't hesitate to take a moment to say "hello."
EXPLORE OUR SERVICES

Get to Know Dr. Pratt
Dr. Pratt looks forward to welcoming patients of all ages and stages of life into his care. Get to know more about him by booking a visit today.

Dr. Les Pratt | (210) 349-2120